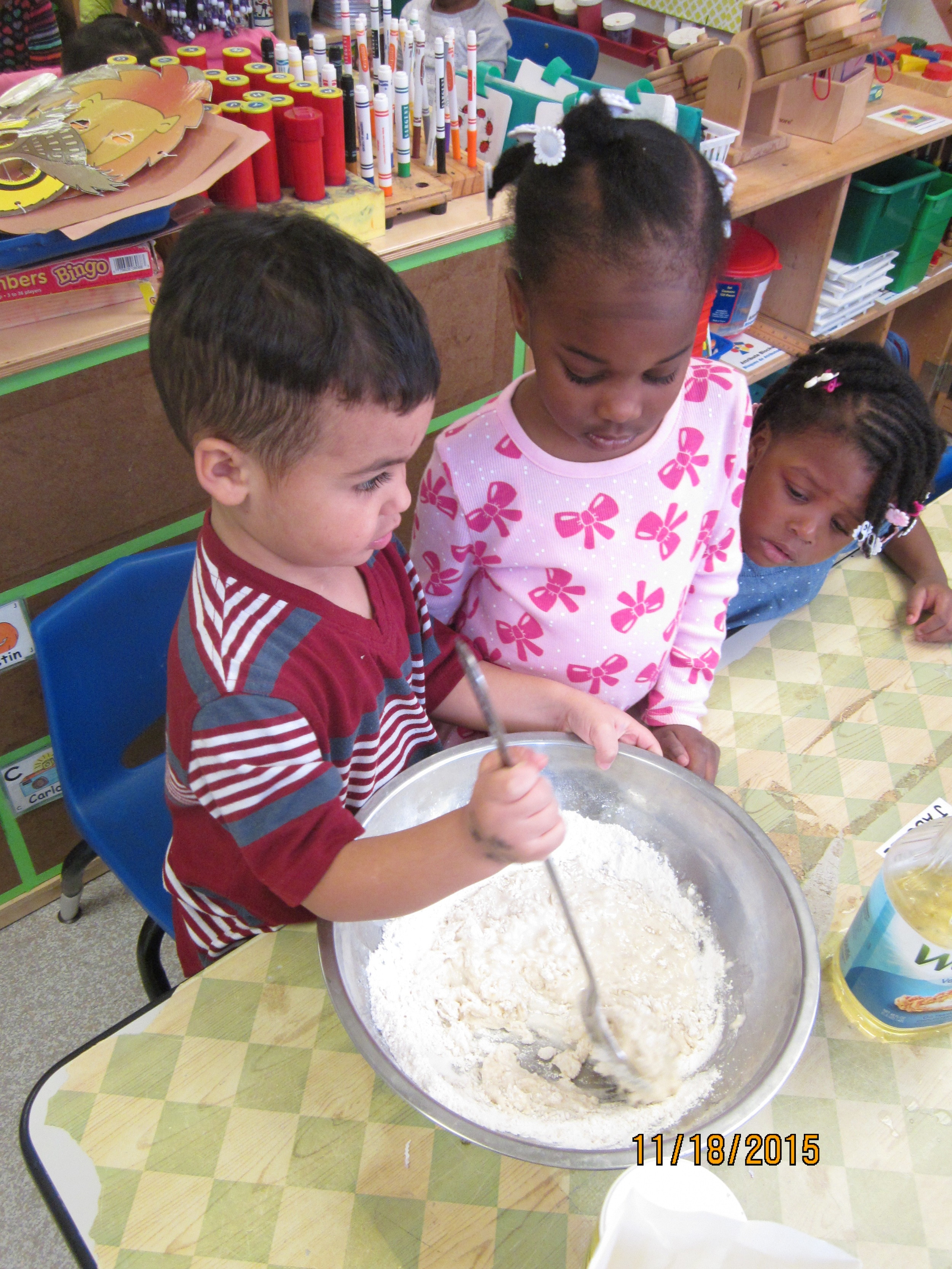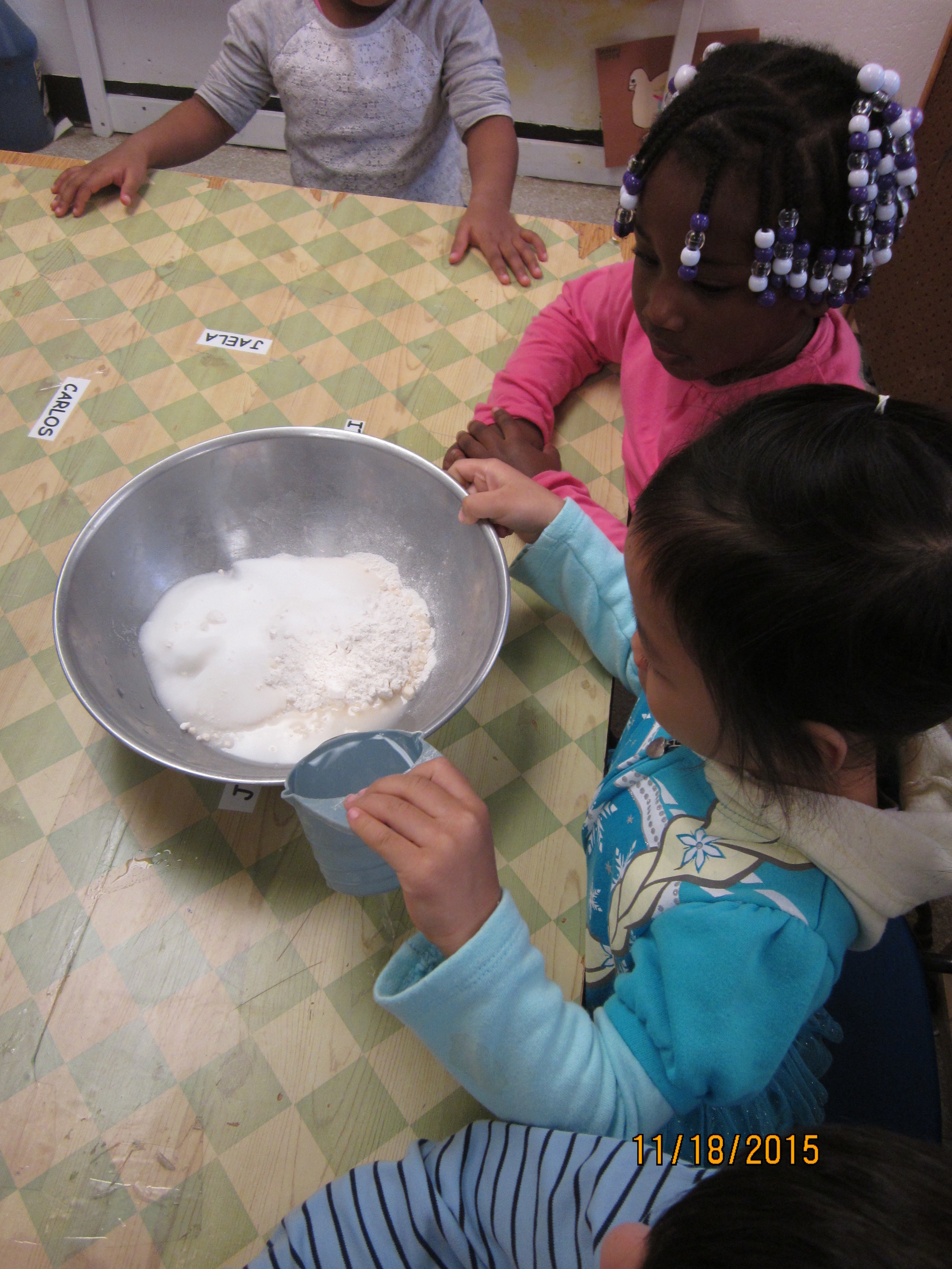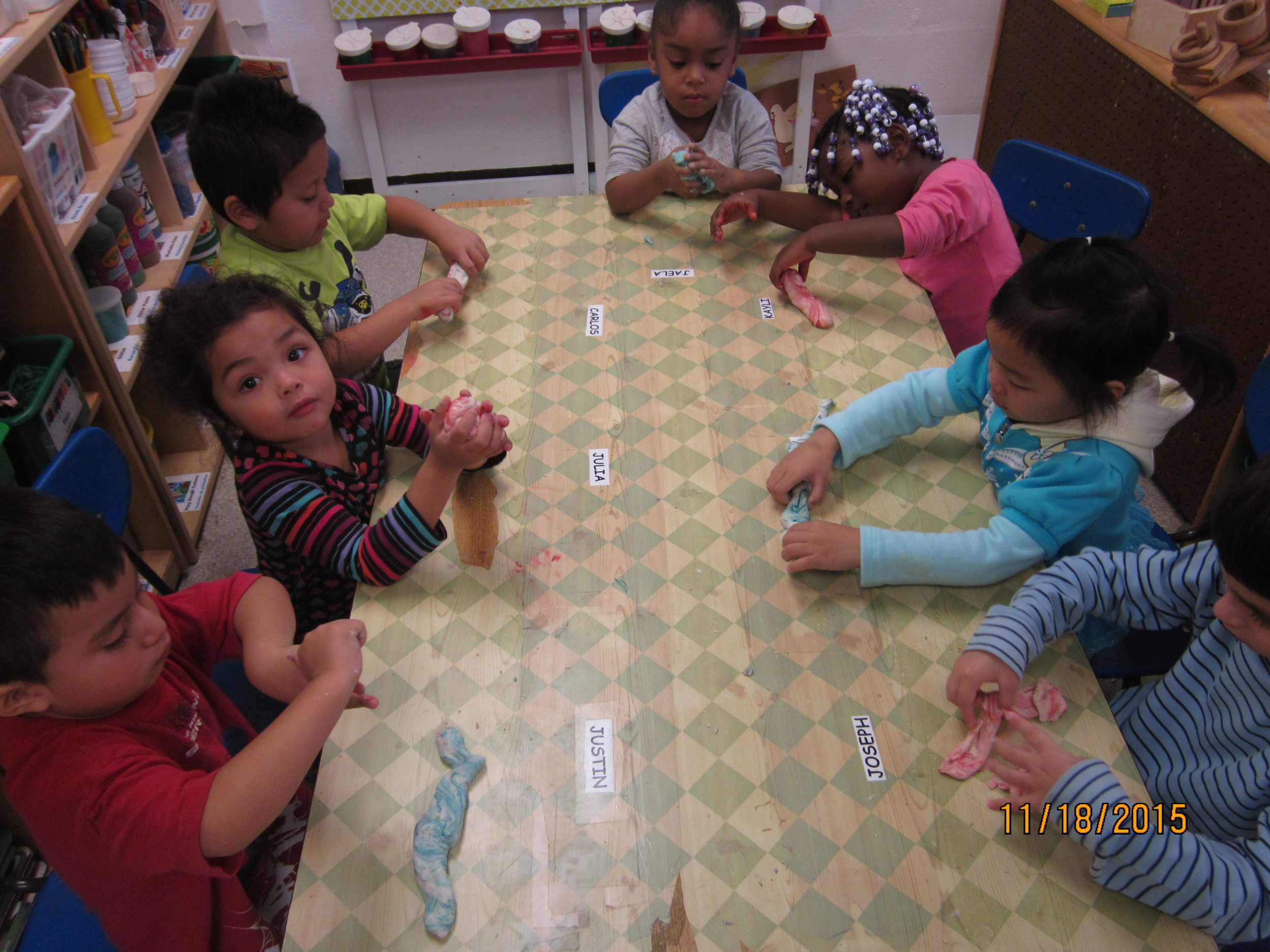 When preschoolers play with play dough it stimulates their senses, while offering an opportunity to use their imaginations. Furthermore, the possibilities for conversation and interaction are endless!
The goals of a play dough activity are to:
Encourage free exploration of the materials, which encourages creativity

Expand their ability to pretend and imagine

Help them learn some interesting new words that label their interests and actions

Have fun!
This is the way we made the play dough in the classroom:
Our students helped us make the play dough and then we put the play dough in a ball in front of our children and had them choose their own color. We watched them mix in the food coloring and talked about the changes that occurred. We observed, asked questions, listen to their observations, and waited to see how they want to use it.
Our goal was to give your our students an opportunity to see what they want to do FIRST.
Once our students have started to show some direction as to what they want to do with the play dough, we joined in and played, following their lead. Our preschoolers used play dough to create pretend events, so pretended along with them. We turned the play dough into a person, animal, food, vehicle, etc. Pretending by using one thing to represent another is an important part of language and cognitive development.
Our students enjoyed our playfulness and the fact that we were playing with them, contributing to what they have started to create.
This activity was lots of fun for our students as they:
played for a long time (maybe longer than usual)

became quite creative both with the play dough and the pretend theme

communicated with us frequently
In case you are looking for a fun activity to do with your child at home, below are the play dough ingredients. This quick and easy recipe is great as kids can help make it as well as play with it.
Ingredients
2 cup plain flour

1 cup salt

2 tbs oil

1 cup cold water

2 drops liquid food coloring
Method
STEP 1Combine plain flour and salt

STEP 2Add water, food coloring and oil. Mix until ingredients are combined.

STEP 3Knead well.

STEP 4If consistency is too wet add a little plain flour.
ENJOY IT!!!