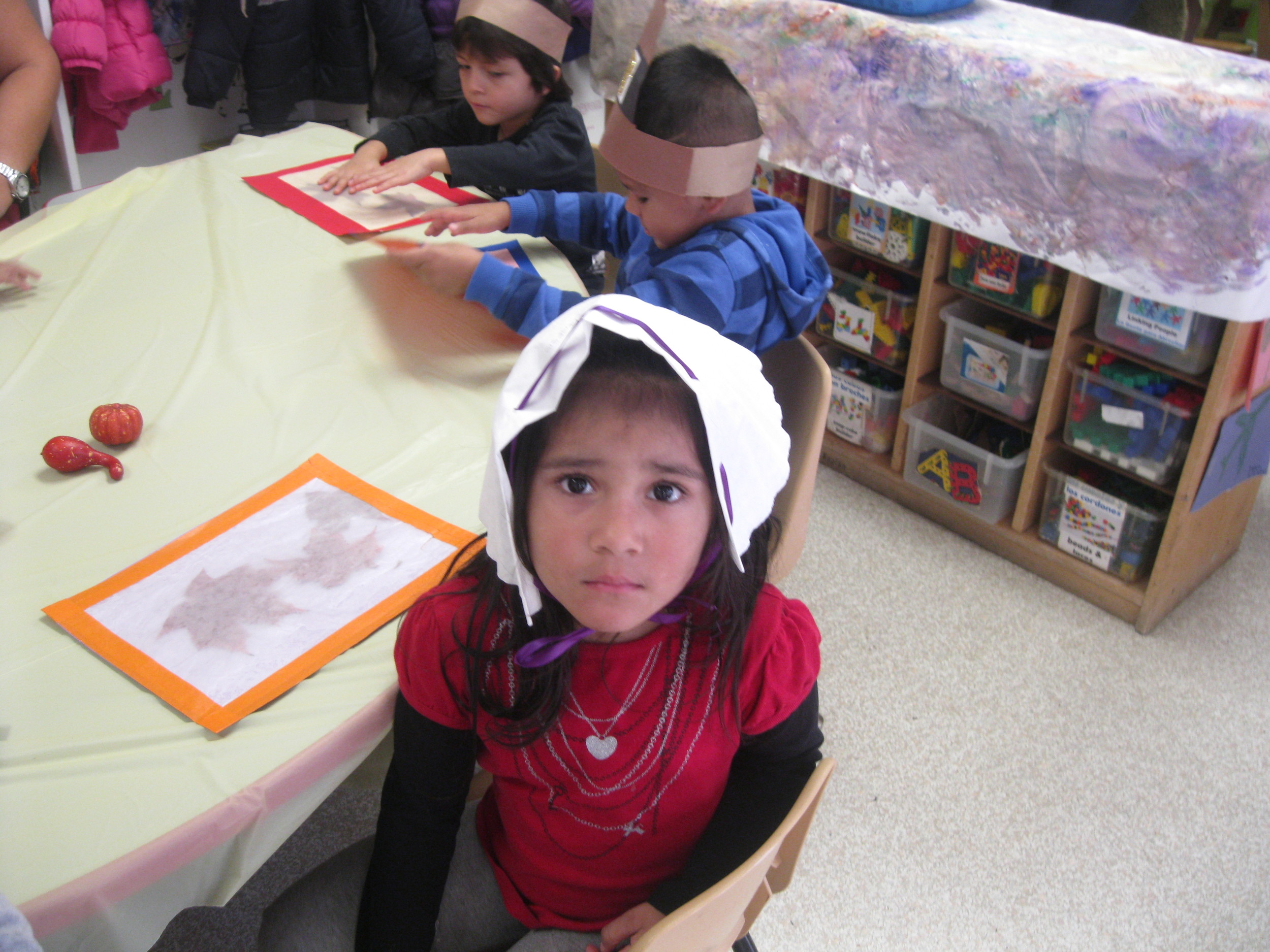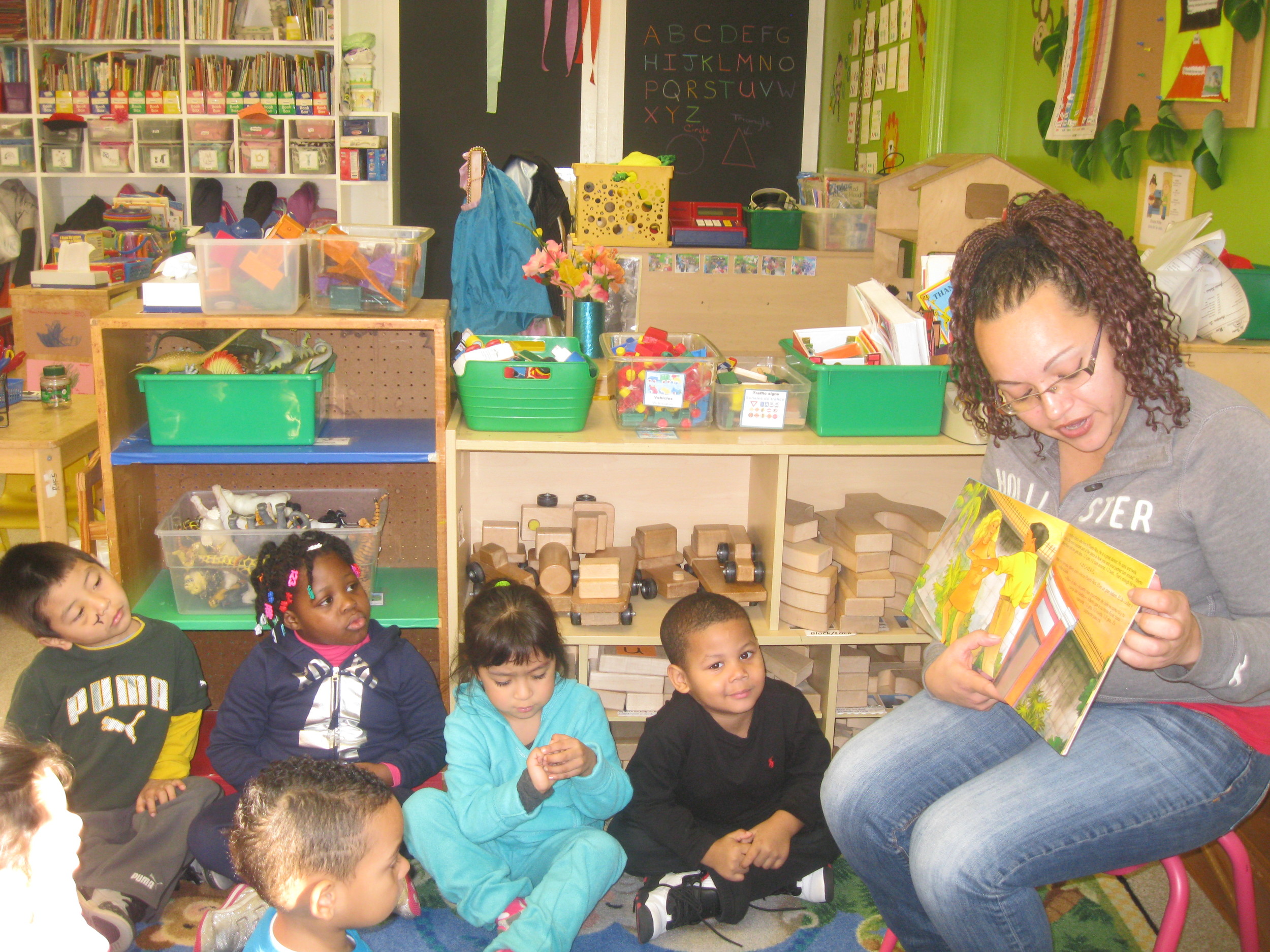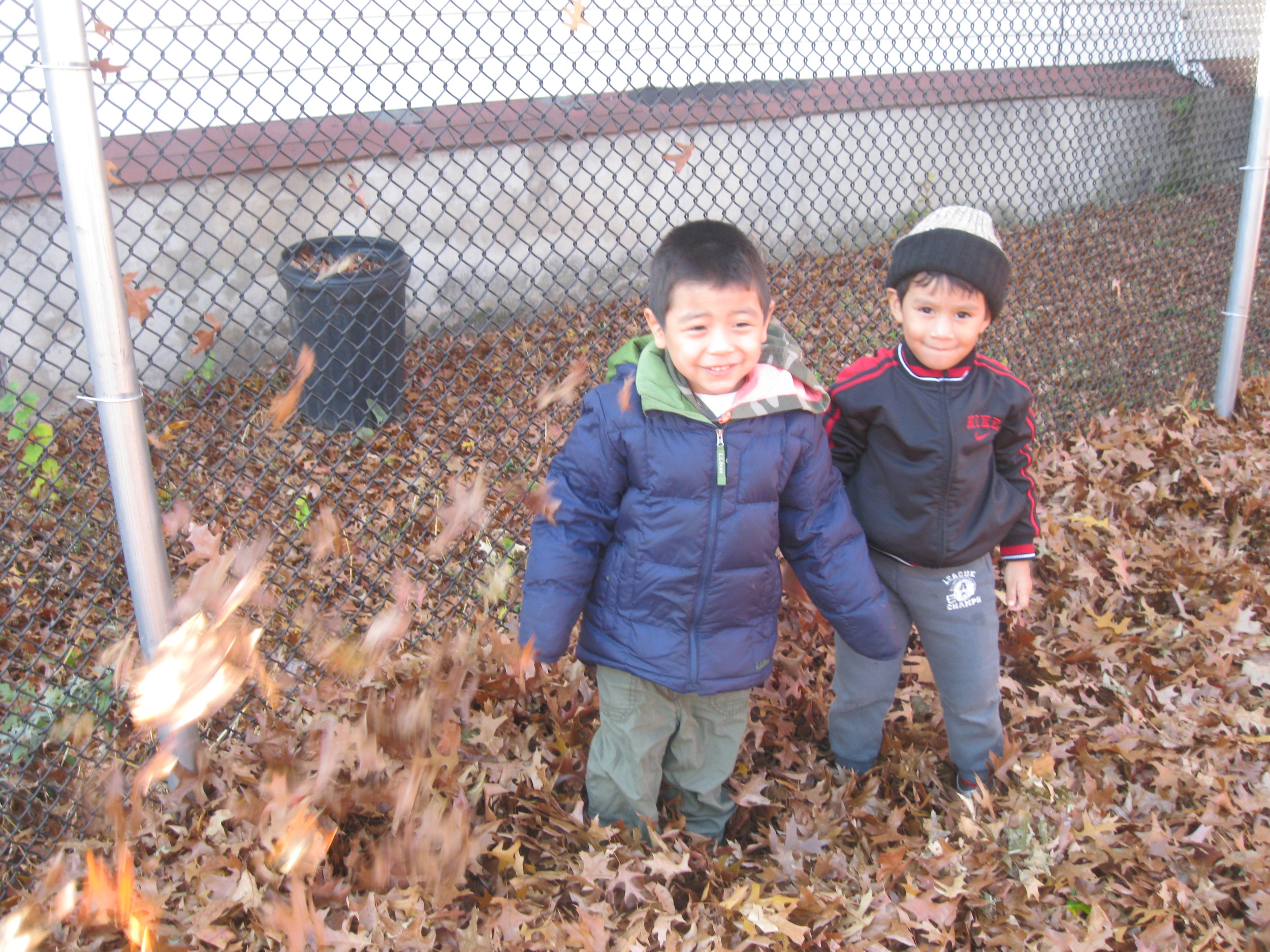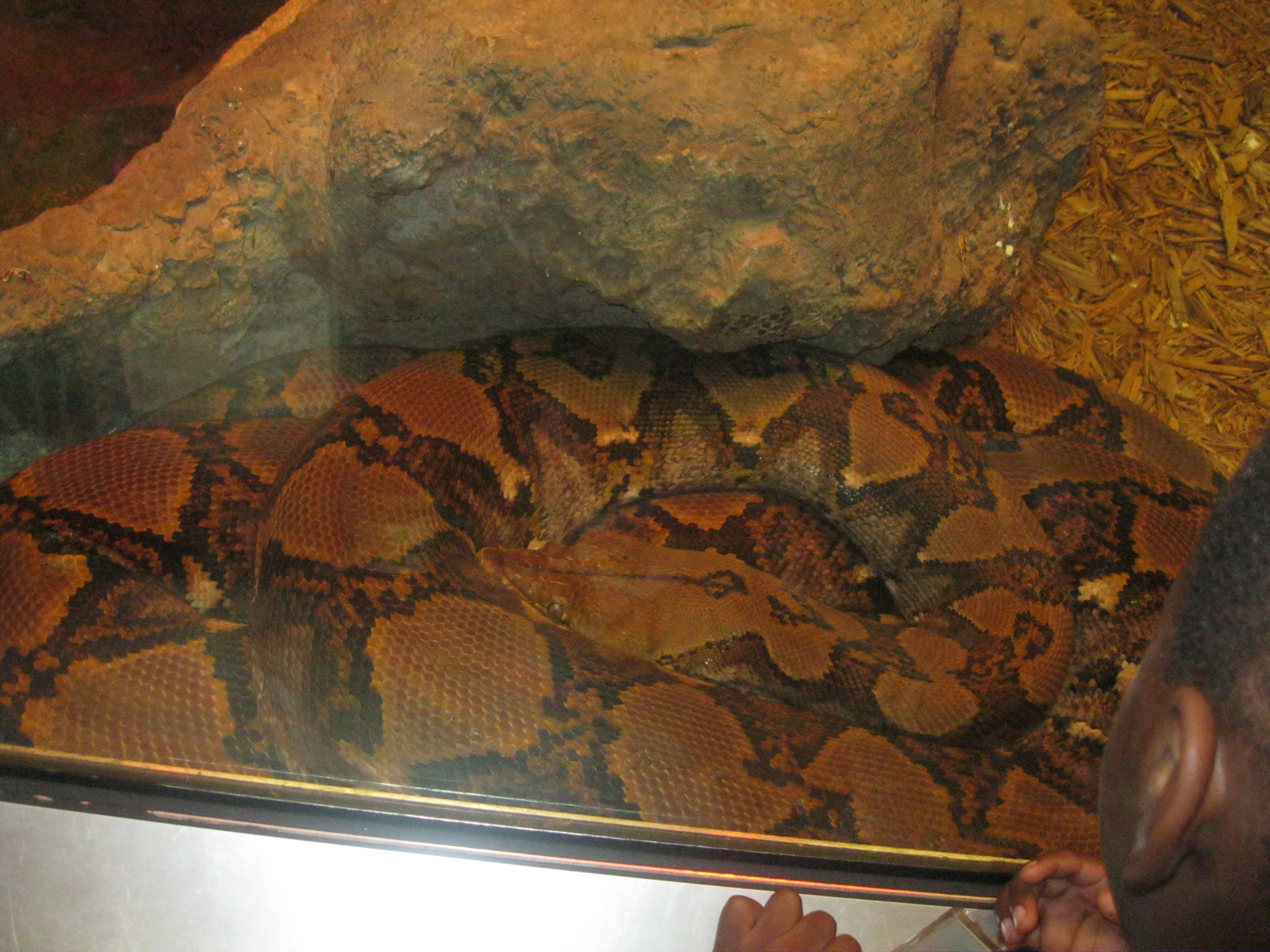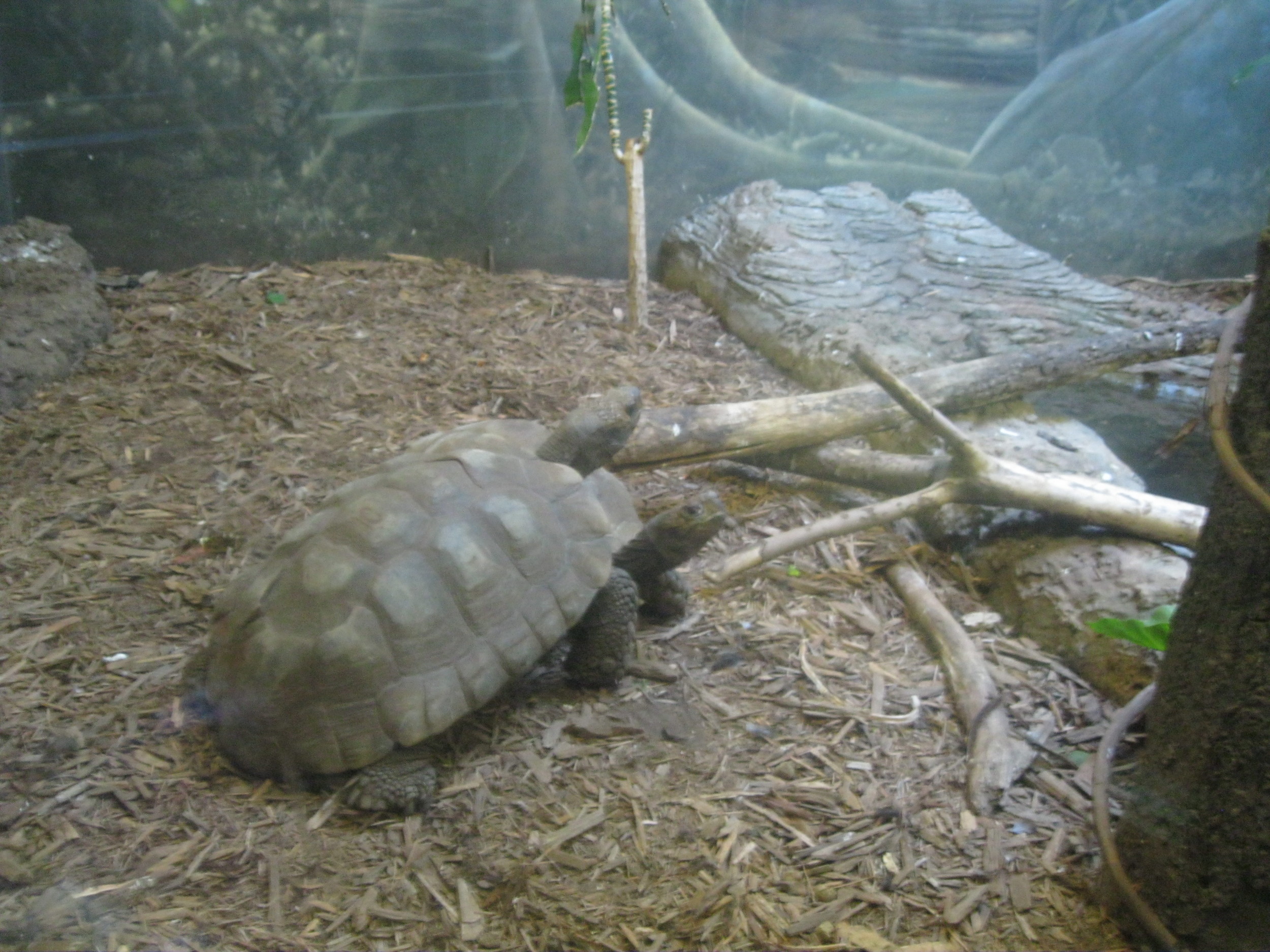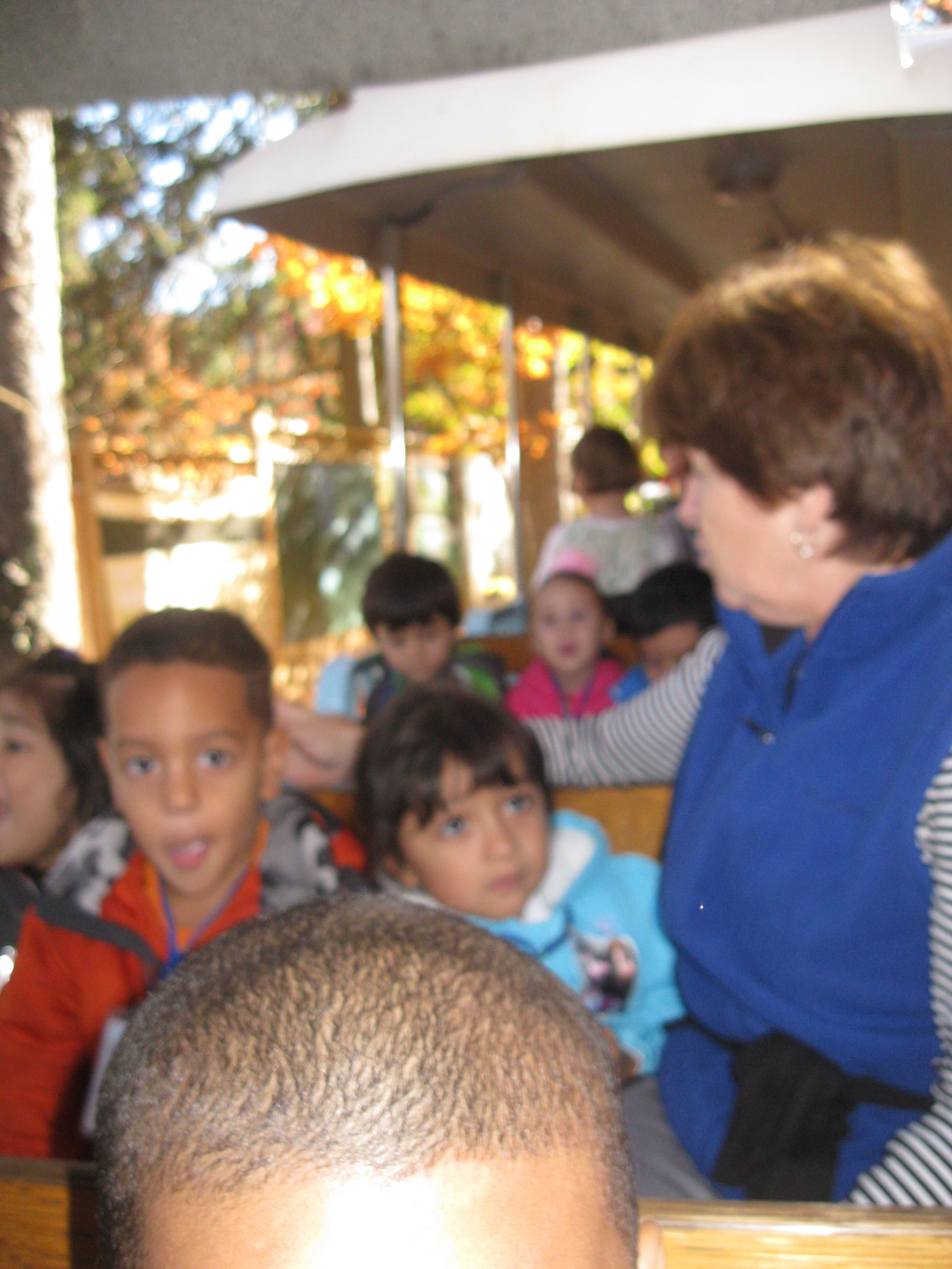 The weather cooperated for our trip to the zoo at the beginning of November. We had a nice day and the children were excited to see everything. The train ride was a hit. Some of the children were telling us what they might see at the zoo. When we got back the children were excited to tell us about all they saw at the zoo. They also told us what was their favorite animal.
We're in full speed going through the fall season with many different projects, stories, rhymes, and finger plays for the children to learn. We read the gingerbread man and created gingerbread cookies. We talked about the leaves changing color and created some different leaves of our own. We used our fine motor skills and eye hand coordination to pick up and place beans on a leaf and cover the whole leaf. The children preserved leaves by ironing them onto wax paper. Then we created a place mat for the holiday season. We went outside and jumped in the leaves since they were all falling down. We covered everything from math, language, science, fine motor, and gross motor to learn about the season.
As November continued we began to get ready for our multicultural week. We had two parents come and read stories to the children. Our music teacher came and let the children play instruments from around the world. We watched videos of the first Thanksgiving. We read stories; and learned finger plays about turkeys, and many different songs. The parent's came on the day before Thanksgiving to enjoy lunch with their children. We read a book about the first Thanksgiving and some children asked if they could make hats so we did. Some of the boys picked the pilgrim hat and some picked the Indian hat. They girls liked the bonnets so we made them too. We were pretty busy right up to the break we had. Now December is in the air new level of learning will begin at a higher stage now that the children are accustomed to our classroom.