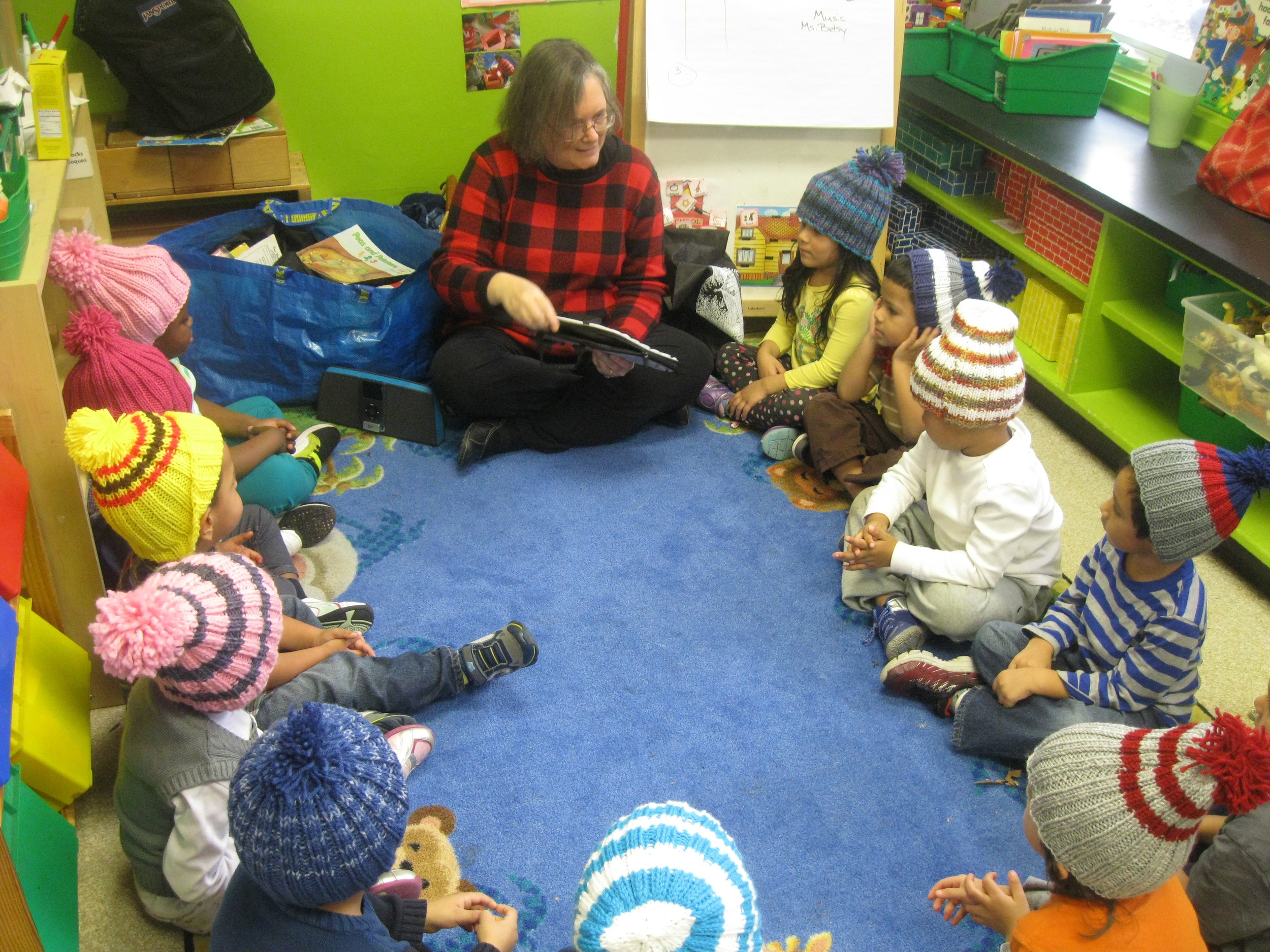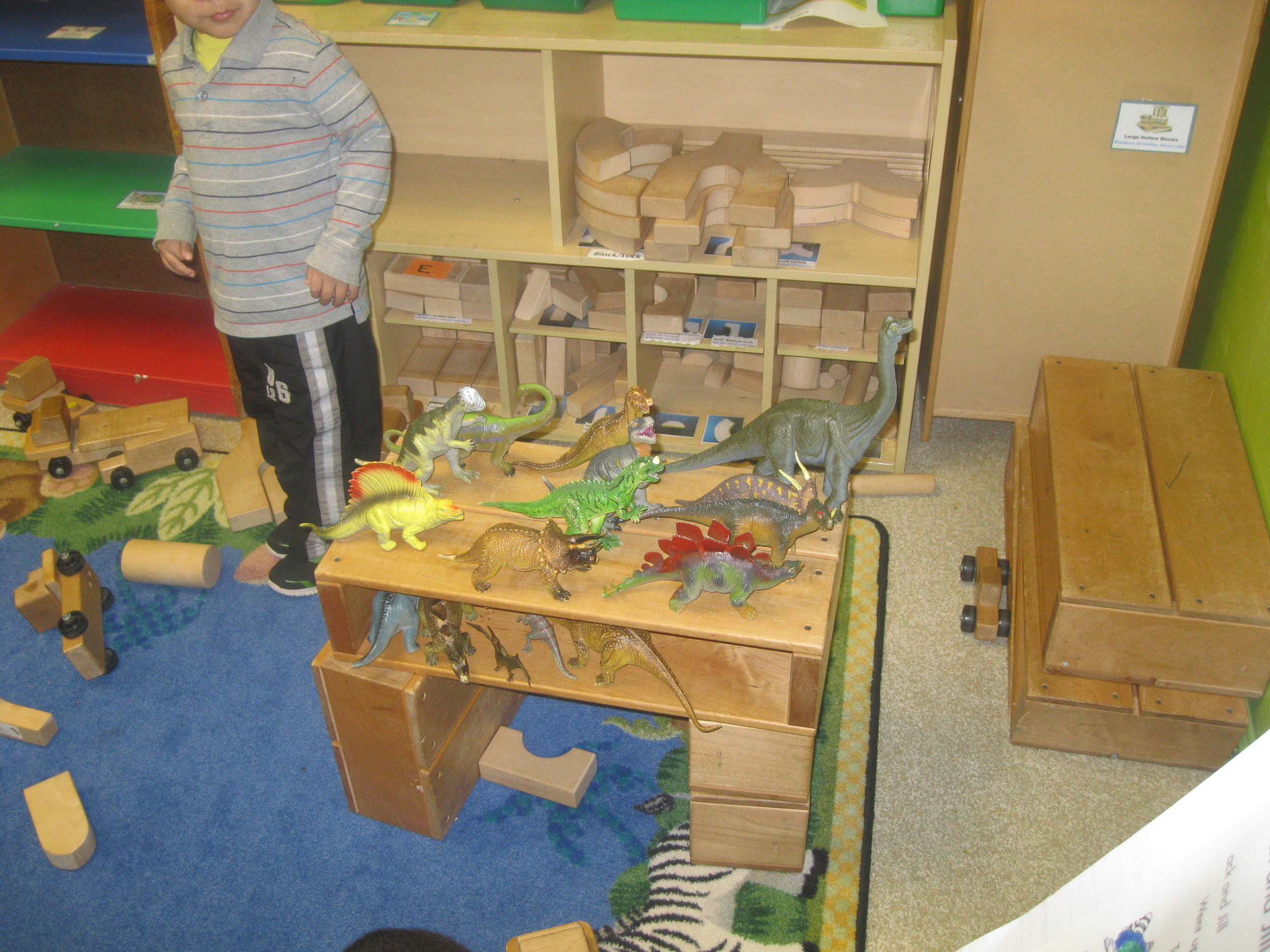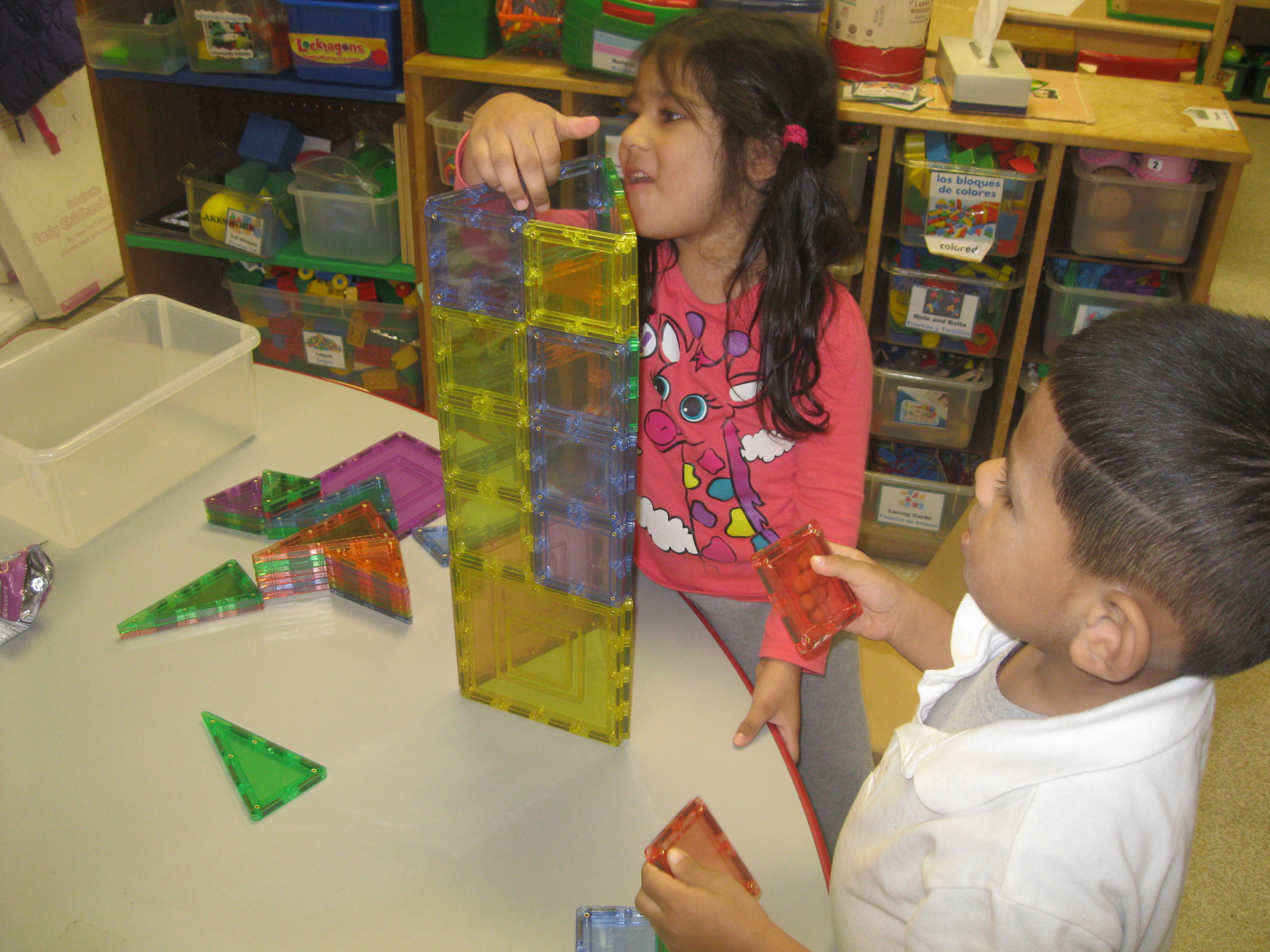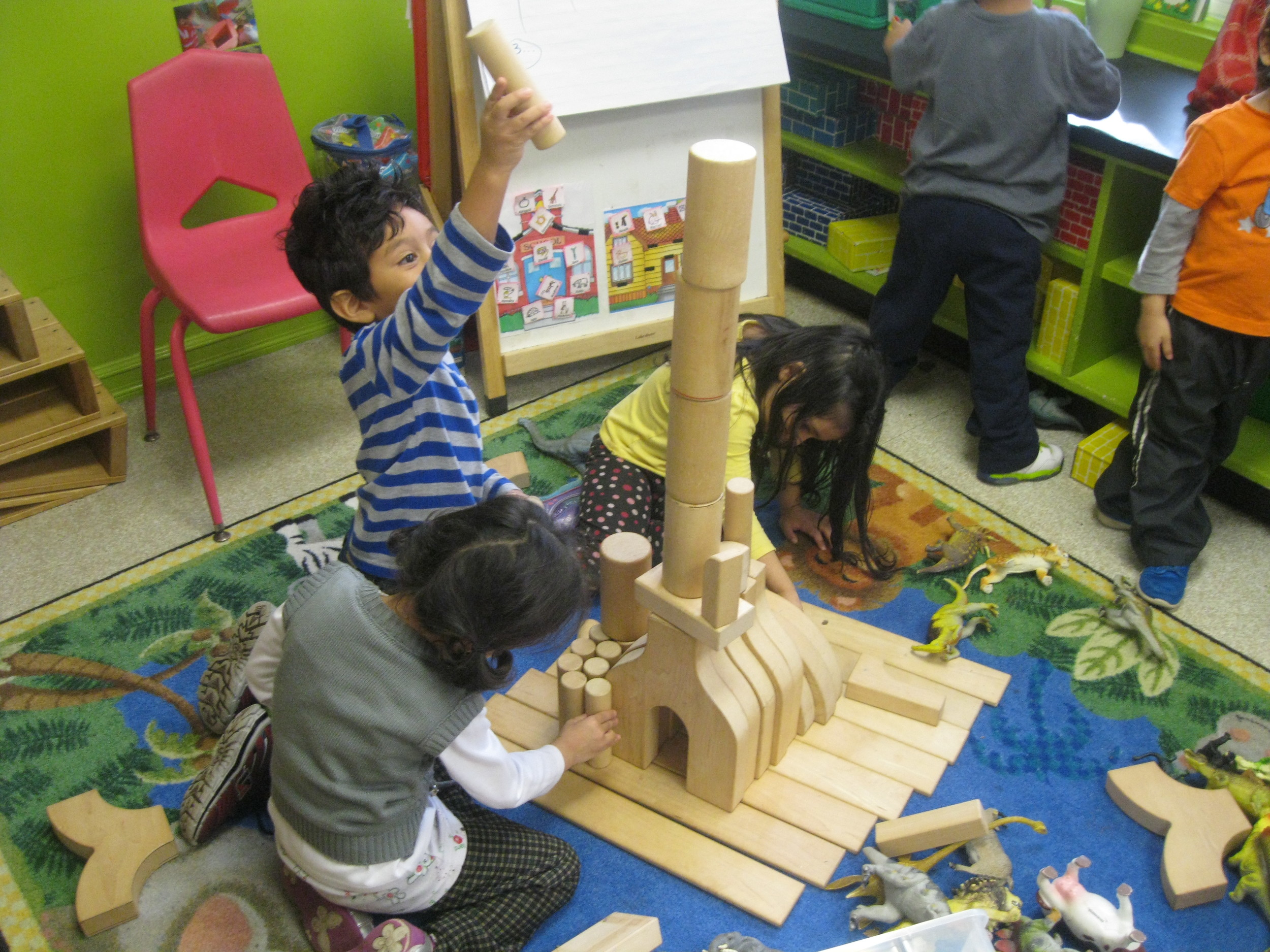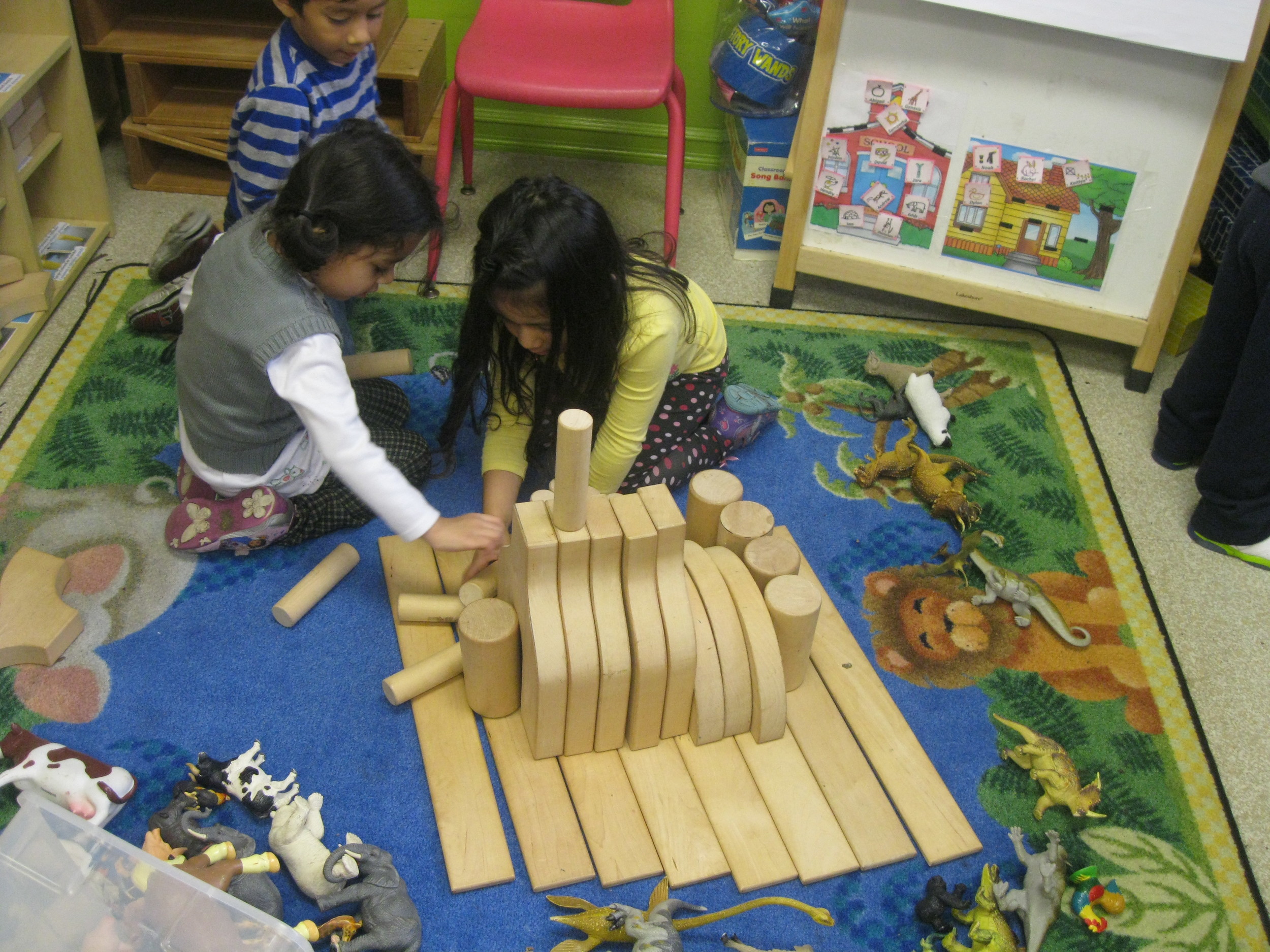 As December rolled in we began to roll out some items in the block area o we can turn it into the block center. The difference is we want the children to utilize the blocks and use some block enhancements to create and use their imagination. Block play uses learning concepts such as sorting, ordering, counting, one to one correspondence, size and shape. Before doing this we noticed the children only played with the barn, train, and Legos. Now they're creating barn, zoos, roadways, and castles. At one time the children were working next to each other now they're starting to work together
We also started to look at other items in the small toy area. I noticed that some of the small toys are never played with because they are only good for one or two children. We are weeding through our stock and putting items out that promotes the children's fine motor skills and hand/eye coordination. I bought magnetic blocks and the children have been developing many cubes, pyramids, triangle structures, tall structures, long structures, and many other things. They're using all their skills to create these items.
As the holidays approached we talked a lot about family and visiting relatives. We also talked about the New Year approaching and how we will celebrate it when we get back in school. On our last day of music our music teacher brought in knitted hats for the children and they got to pick out which one they wanted. Her mother knitted 75 for all the children in our center.
In the New Year we want to finish our room and create learning centers so the children will have a better understanding of the materials and what they're used for. I'm looking forward to the children learning more about what they're able to do as they create, invent, and use their imagination.