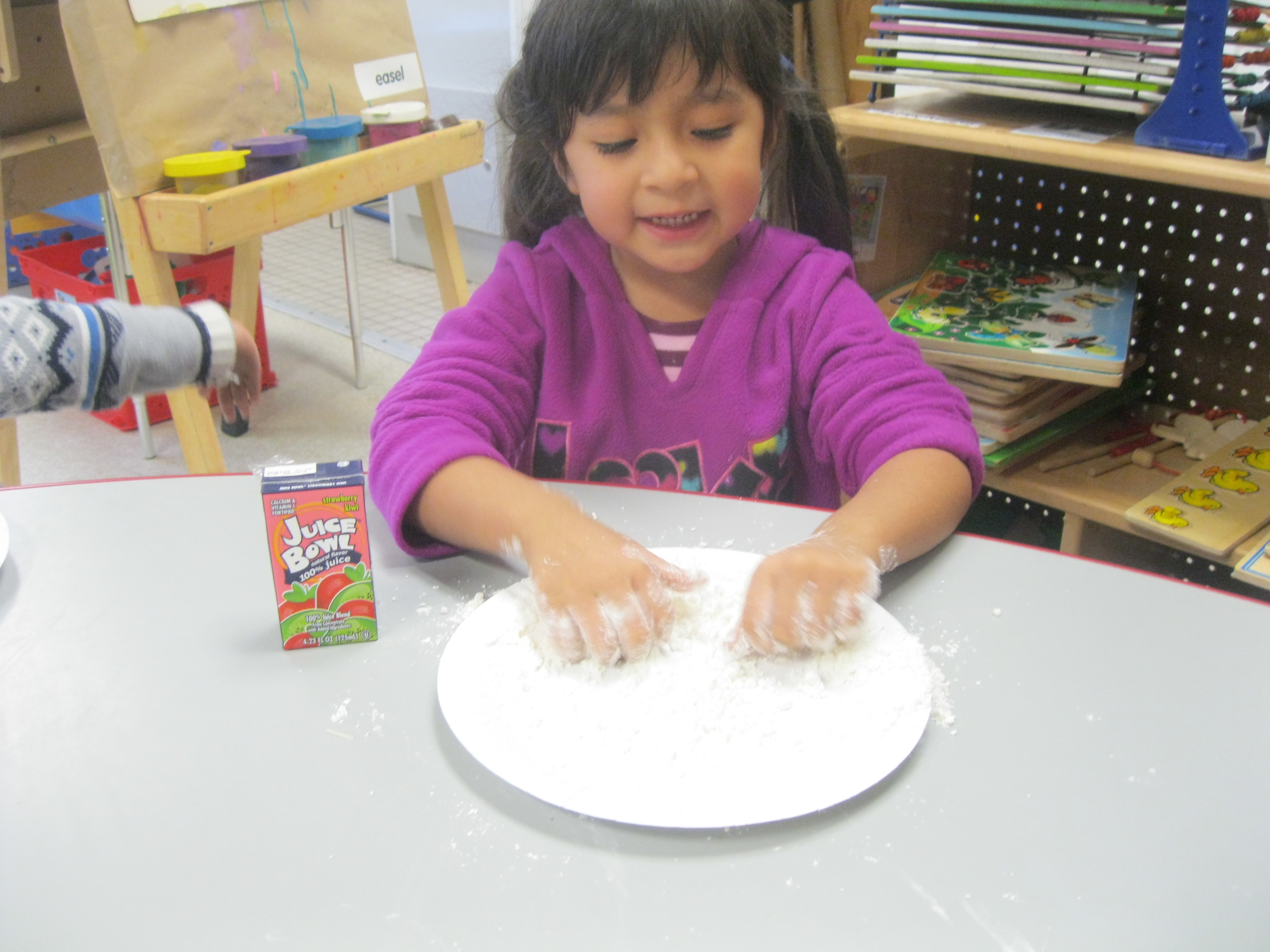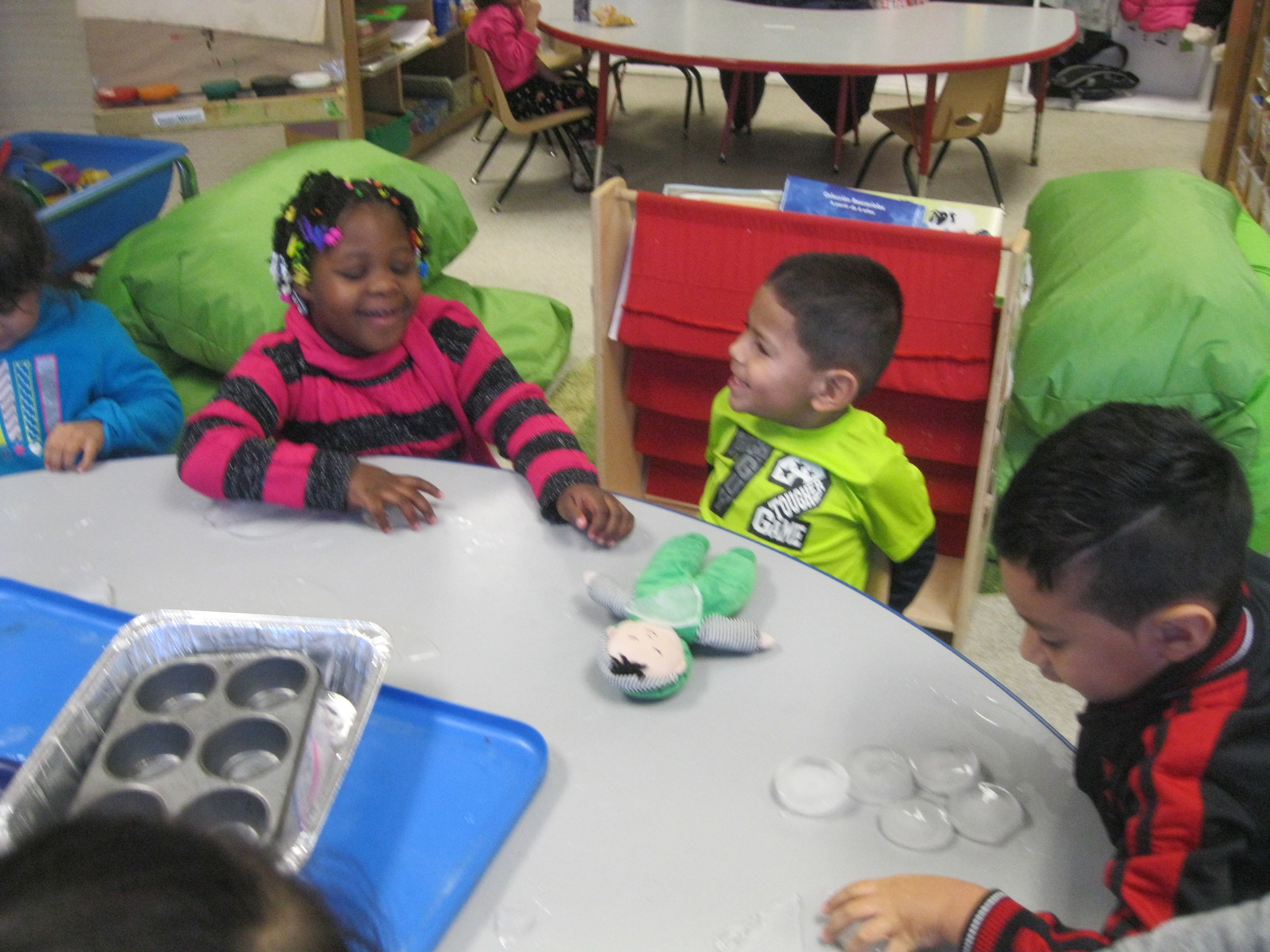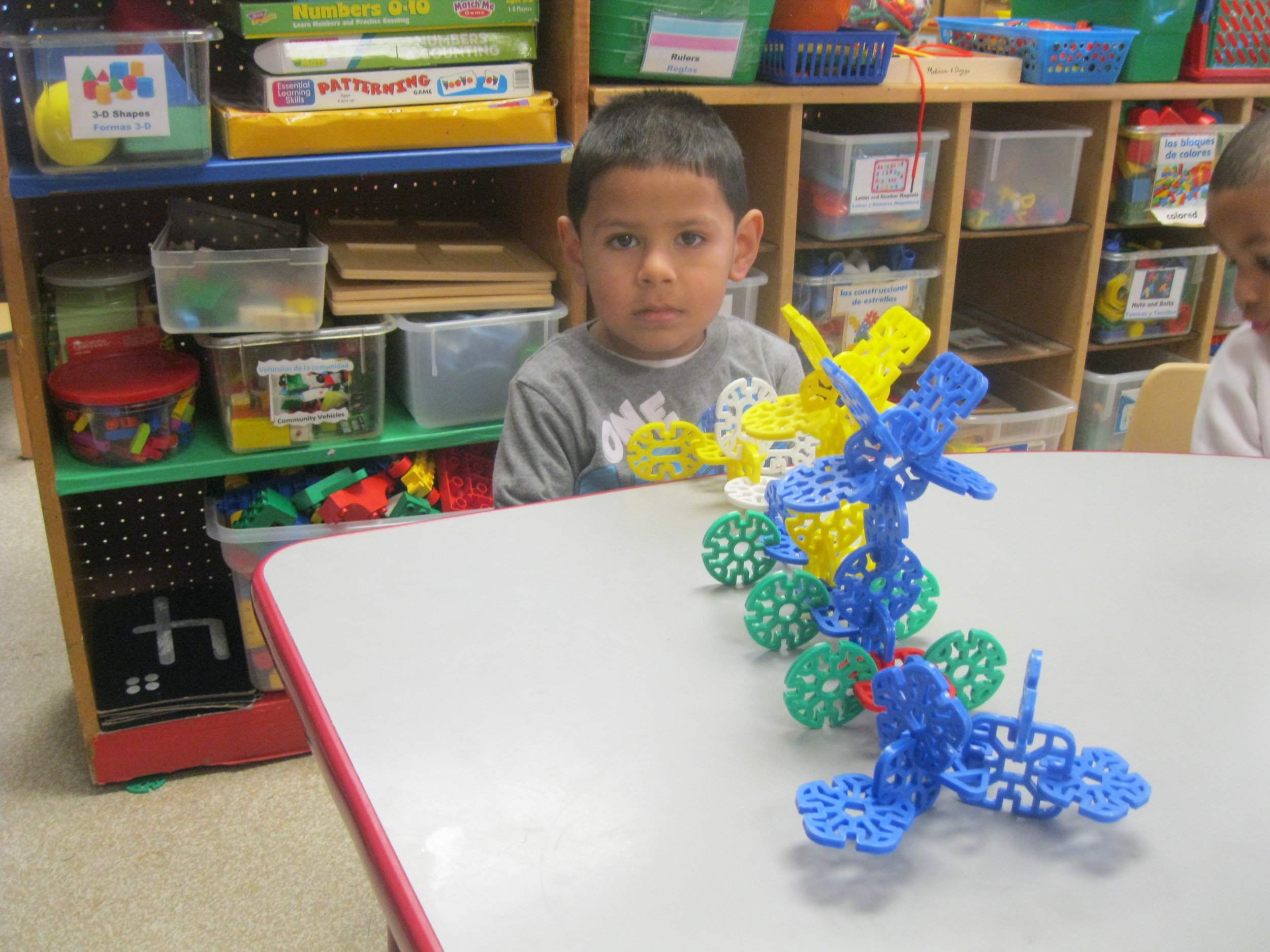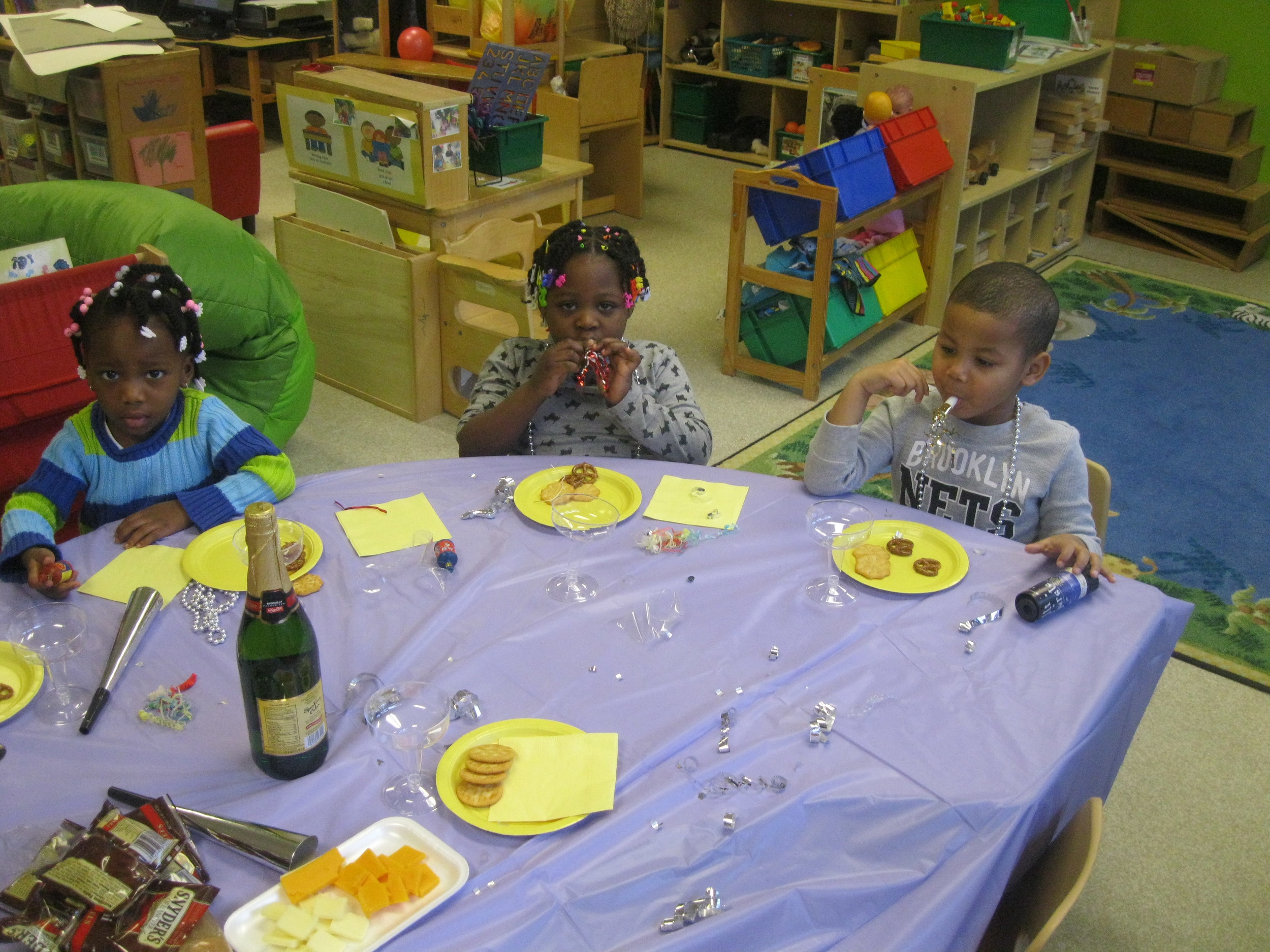 When we got back from winter break I treated my class to a New Year's eve party. They had sparkling cider in champagne glasses, and cheese and crackers. They released poppers and blew horns. We counted backwards from 10-1 and yelled Happy New Year. We ended with the children playing with balloons to music.
As the weeks went on we focused on getting the class to write more, answer questions, and be able to utilize items they play with to a higher level of learning. For the writing I send home writing activities once a week for the children complete at home. I want to shout out to Ms. Neva for putting this thought in my head. We talked about building with small toys. We asked them to add more to what they were creating. (I found children just putting two things together and saying it was something) We helped by modeling. Now most of them are working at a great pace and they are using their imagination to produce some great models of building.
We began to read some winter stories and acted out The Mitten by using the children as animals and a white sheet as the mitten. As the weather got colder we decided to see how cold it really was by placing water in various objects and putting it outside to see what would happen. The children were amazed that everything turned to ice. They didn't realize how cold it really was.
I read a few books about Artic Animals and placed some in the science center. The children couldn't get enough of them so I decided to run with it and use it as my project approach. We created snow dough and placed it in our water table with artic animals and gems to pick up and count with tweezers. We will begin to dive into Artic Animals to learn everything we can about them. The children will learn through video's, books, art, experiments, hands on play and building, and through math games and activities.