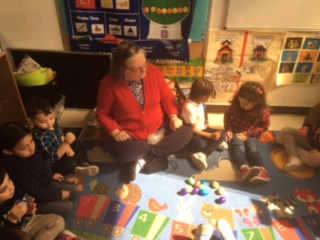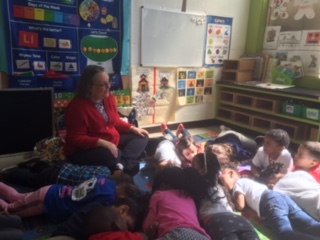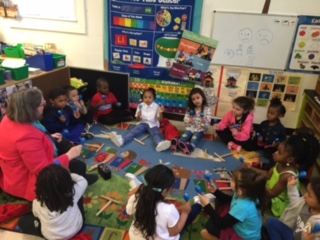 CHILDREN AND MUSIC: BENEFITS OF MUSIC IN CHILD DEVELOPMENT
Singing and music play an important role in our culture. In preschool, music plays at important role in each activity. At Jefferson Park Preschool, we are truly fortunate to have music with our music teacher, Mrs. Betsy every Friday. Our students love exploring different beats, and instruments with Mrs. Betsy. We call our time with Mrs. Betsy, "the fun Friday".
MUSIC AND THE BRAIN: THE BENEFITS OF MUSIC
A 2016 study at the University of Southern California's Brain and Creativity Institutefound that musical experiences in childhood can actually accelerate brain development, particularly in the areas of language acquisition and reading skills. According to the National Association of Music Merchants Foundation(NAMM Foundation), learning to play an instrument can improve mathematical learning and even increase SAT scores.
But academic achievement isn't the only benefit of music education and exposure. Music ignites all areas of child development and skills for school readiness: intellectual, social and emotional, motor, language, and overall literacy. It helps the body and the mind work together. Exposing children to music during early development helps them learn the sounds and meanings of words. Dancing to music helps children build motor skills while allowing them to practice self-expression. For children and adults, music helps strengthen memory skills.
In addition to the developmental benefits of music, for preschoolers, it provides them with so much joy. Many preschoolers make up songs and, with no self-consciousness, sing to themselves as they play. Preschoolers enjoy singing just to be singing. They aren't self-conscious about their ability and most are eager to let their voices roar. They like songs that repeat words and melodies, use rhythms with a definite beat, and ask them to do things. Preschool children enjoy nursery rhymes and songs about familiar things like toys, animals, play activities, and people. They also like finger plays and nonsense rhymes with or without musical accompaniment.